Free Shipping on Orders over $45. Orders less $4.95 charge.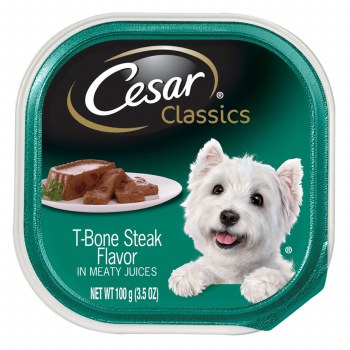 Cesar Classics Pate T-Bone Steak Flavor Dog Food Trays 3.5oz
Item Number: 023100056753
See other items by Cesar
$0.89 $0.80
All the juicy tenderness and flavor of the classic t-bone, accompanied by a rich, mouthwatering sauce.

High quality cuisine that provides unparalleled variety and enjoyment
Formula provides complete and balanced nutrition in juices formulated for adult dogs
Fortified with vitamins and minerals to help dogs of all sizes to stay healthy
Savory dog food is served in convenient trays with easy, peel-away freshness seals
Features delectable delicious T-Bone steak flavor for dogs with refined tastes at any time of day.