Free Shipping on Orders over $45. Orders less $4.95 charge.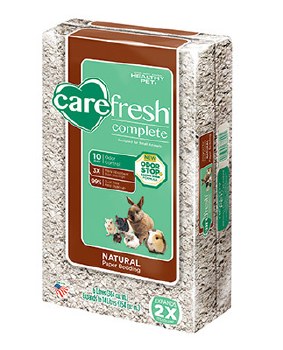 Carefresh Pet Bedding 10 Liter
Item Number: 066380004144
See other items by HealthyPet
$7.99 $6.79
Promotes more natural living environment than other bedding substrates. Its patented formula ensures free from pine and cedar oils, which may be harmful to small animals. Biodegradable and flushable in small quantities.